Best Water Damage Restoration in Mobile Near You
Weather Alert: If you are experiencing storm damage from tornadoes or severe weather, call us today for emergency assistance!
911 Restoration of South Alabama
No matter what curveballs life throws at your property, you have 911 Restoration of South Alabama for full-service water damage restoration near you.
And with the endless attractions, entertainment, and sights to see in the city of Mobile, there's no time for a property disaster to get in your way of enjoying your life.
At 911 Restoration of South Alabama, we offer a Fresh Start with our comprehensive selection of property damage restoration services, including but not limited to:
Free visual inspection for property owners only
Trust you deserve from a dedicated team of IICRC-certified professionals
Fast response times with a 45-minute or less guarantee after any call
Reliable service with a 24/7 availability and same-day service
We're licensed, bonded, and insured to protect you and your property in case of any fail
Whether you're a South Alabama homeowner or business owner, 911 Restoration of South Alabama is your Fresh Start! We'll communicate with you throughout the entire process, help answer questions related to insurance, and restore your property to its pre-damaged condition. One of our IICRC-certified teams is dispatched within 45 minutes of your call! Contact us today, and one of our friendly representatives will assist you in finding the nearest South Alabama location.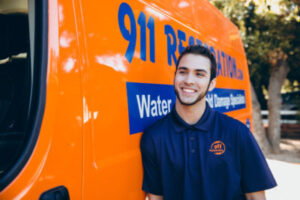 Business owners and property owners in Mobile can finally rebuild their properties to live the dreams they've always imagined.
With a caring team that stands behind your back the whole way through, call 911 Restoration of South Alabama for your Fresh Start today.
Anything is possible when you have easy access to complete water mold fire restoration near you.
Tornado Damage Restoration
Even if the damage appears minor, you should contact our tornado restoration professionals as soon as possible. Many property owners have entrusted us with the repair of their homes. It all starts with emergency services from 911 Restoration of South Alabama to contain the damage and prevent it from getting worse, and then we can assist you with your insurance claim. We have a personal adjuster on staff who can assist you in maximizing your insurance claim so that the financial amount you receive is sufficient to pay your losses.
Water Damage Restoration Mobile Near Me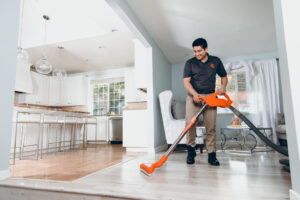 If you've hopelessly been searching for "fast water damage restoration Daphne" with no luck – the tide has turned.
Water damage is one of the leading causes of property damage for Mobile and Fairhope residents. After all, South Alabama suffers from one of the highest levels of precipitation in the nation.
From unexpected basement flooding, burst pipes, or roof damage from a severe storm – it's not a fun sight to experience.
Thankfully our water damage mitigation experts near you are ready on standby for any emergency.
Emergency storm repairs
Burst pipe emergencies
Emergency roof repair and boarding up
Emergency pack-out and storage services
Complete water extraction, drying, & dehumidifying
Our water damage mitigation experts near you use the latest drying and dehumidifying machines to speed the process. Before you know it, you'll soon be walking to your property free of water damage.
Call 911 Restoration of South Alabama today for water damage restoration Mobile has near you.
Sanitization Services and Disinfection Solutions
Why live or work in your commercial property in fear and uncertainty not knowing how safe your spaces are?
With increased death rates, infections, and viral mutations all over the world, covid 19 cleaning services have never been more important than ever.
We focus on all agreed areas and spaces to reduce the risk of viral infections
Our IICRC-certified biohazard cleaning services team follows the industry's strictest CDC and EPA standards
While we sanitize and disinfect residential property, we also focus on commercial spaces like offices, warehouses, churches, retail spaces, and schools
As recommended by the CDC, wash your hands for at least 20 seconds after cleaning.
There's no time in playing a gamble when life and death are on the line during a pandemic.
Get the assurance you need to move confidently forward in the direction toward a healthier and safer future with a Fresh Start.
Mold Removal
Contrary to popular belief, this region of Alabama receives one of the highest levels of precipitation compared to most other states in the country at just below 60 inches of rain a year.
Mobile and Fairhope property owners know this can be a continual challenge to face with the introduction of bigger problems on top of the need of water damage mitigation near you.
Increased levels of moisture and humidity
Weakening of building structure
Visible signs of mold growth on walls
Our expert team in mold removal will cut to the chase by bringing you a property that's safe for you to live your best life.
Free visual mold inspection for property owners only
IICRC certified in mold remediation
Professional mold inspection & sampling
Residential & commercial mold removal
Structural drying & dehumidifying
Stop leaving in fear and uncertainty and get your free property mold inspection today.
Sewage Backup Cleanup
If you find yourself in a sticky situation with sewer backup problems, there's still hope.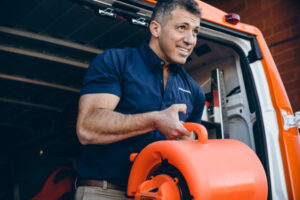 Clogged and bubbly drains
Lingering musty odor coming out of pipes
Toxic black sewage water oozing out of faucets
Our experts in water damage restoration Mobile are accredited by the Institute of Inspection Cleaning and Restoration Certification organization. That means they are fully trained to tackle your headaches that arise from the sewer that follows the industry's highest standards.
Why put yourself through a messy situation when you can have the peace of mind you deserve?
Imagine the time spent living your dream in a freshly restored property free of sewage disaster.
You'd be so much more efficient with the extra time on your hands and life would be seamless.
Work with an IICRC-certified team to deliver you the best sewer backup remediation and water damage restoration Mobile has near you today.
Fire and Smoke Damage Restoration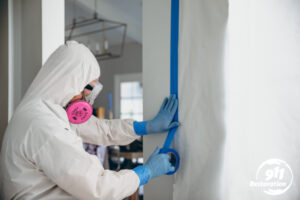 It's not every day you have a fire and smoke damage emergency.
We understand accidents happen and you're only human with the ability to make mistakes.
Whether you accidentally left the stovetop on overnight or an old electrical appliance burst to sparks, what matters most is your safety.
Leave your needs for fire damage restoration near Fairhope to the professionals who can put out any fire (no pun intended).
Permanent odor and smoke removal
Cleaning fire damage with sodablasting
Cleaning dishes, surfaces, and furniture
Inventory listing and loss itemization
Reconstruction and renovation – we will make your home better than new
Discover a Fresh Start with extensive fire damage restoration near you today to get back on your feet running fast.
Disaster Restoration
Disasters come in all shapes, sizes, and forms. The worst thing is they happen when you least expect it.
Regardless of what property nightmare you're up to, know you can turn to the team at 911 restoration owner of South Alabama anytime.
Emergency flood cleanup
Infestation of mold growth on walls
Smoke removal, soot removal, and ash removal
An inventory listing and loss itemization
Emergency disaster restoration
We know how devastating your current situation may feel.
That's why regardless of whatever disaster your Mobile or Fairhope property is experiencing, we'll take the weight off your shoulders. So leave it to our dedicated claims experts who will deal with your insurance company to take care of the rest. There won't be one interaction with your insurance company around long wait times, unfair verdicts, and rude customer service.
At 911 Restoration of South Alabama, we work with all insurance companies and perform direct insurance billing for any of your property disasters.
Get the peace of mind you need with complete disaster restoration today.
Commercial Restoration
Being a business owner or property owner in Mobile is no easy operation.
And being a one-person team by trying to be the hero is unfair to your sanity.
With a committed team of commercial restoration experts near you, you can finally have the time to do the things you've always wanted to do.
Whether you're in need of water mold fire restoration near you for your commercial property, these tasks were made for the experts to tackle.
Finally, free up your schedule with a clear mind with the commercial restoration services you can count on.
Serving the communities of Daphne, Fairhope, Foley, Mobile and surrounding area.