Reviews
With over 30 years of experience in the restoration industry, 911 Restoration has accumulated a large portfolio of satisfied customers eager to share their positive experience with you.
Since we provide a very vast array of services, our customers vary and include all personal, business and government entities:
Celebrities and VIPs
Property owners, managers and tenants
Management companies and large complex building owners
Big corporations, insurance companies and banks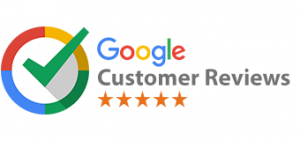 Linda Novak

5th of May 2022

We highly recommend working with Craig West! We were new to the area when we had to have our roof replaced due to hurricane damage. Craig was responsive, knowledgeable, and effective. He minimized our stress levels throughout the process by coordinating with the adjusters and crews and always keeping us informed. Even with a high volume of claims, he got our job done promptly. And the results are beautiful! We couldn't be more satisfied!

Robin Banks

6th of April 2022

Craig and his team at 911 were amazing from start to finish on our project. I reached out to multiple companies trying to find someone who could repair all the damage that occurred due to a pipe bursting. Craig was the only one to even return my call. Not only is he very knowledgeable, he also took the time to make sure I understood every aspect of the project from start to finish! I am very pleased with their hard work and dedication. Definitely recommend Craig and 911 Restoration for all your mitigation needs!

Camden West

17th of May 2022

Craig and his team arrived quickly at my home.Very professional company and worked with my insurance company.My water-heater busted and flooded my house and Craig and his team came and got the job done quickly and did a great job and i highly recommend 911 restoration.