Reliable Fire Damage Restoration Mobile Near Me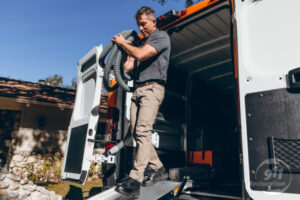 It's not often you have to look for fire damage restoration Mobile has near you.
But when you do, it's important to choose fire restoration contractors who have their best interest with you and your property in mind. Because the last thing you'd want to continue to experience as a victim of a fire disaster is the lack of care you need during these difficult times.
You're at the right place for care and support for your Mobile or Fairhope property.
With so much to do in Mobile, Fairhope, and surrounding areas – how can you let a hot and smoky mess stop you from enjoying what the area has to offer?
Put your property woes away with fire restoration along with smoke damage restoration near you so you can have time for yourself for once.
911 Restoration of South Alabama is there to rescue your property from heated emergencies.
Fire information center with free fire damage assessment
Permanent odor and smoke removal
Cleaning dishes, surfaces, and furniture
Packing out and storing undamaged belongings
Reconstruction and renovation – we will make your home better than new
As a complete disaster restoration company with certified technicians, that means we offer more than fire restoration near you. From water damage restoration Daphne near Mobile, mold removal near Fairhope, to commercial restoration near Mobile – you have a reliable team ready on standby any time of the day.
Get your Mobile or Fairhope property back in top shape today with smoke damage restoration by getting in touch with our friendly customer service team.
IICRC-Certified Fire Restoration Contractors Who Put You First
At 911 Restoration of South Alabama, we believe in being industry leaders to the local community to provide you outstanding care second to none.
How do we do it?
With values of compassion, empathy, positivity – we instill those values in each of our IICRC-certified fire restoration contractors near Mobile.
We believe it's important to attain certification from an industry leader who paves the way in the highest standards if we want to deliver quality service. Certified by the Institute of Inspection Cleaning and Restoration Certification organization means more than just a credential under our belts.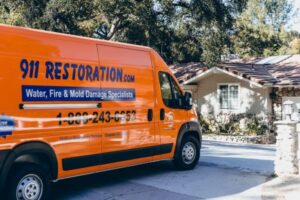 Our fire restoration contractors near you are well-trained with continual education
We offer a full line of disaster restoration services than fire restoration near Mobile
The safety, work, and equipment we use have standards that raise the bar
You can have the trust to move forward with a safe and healthy property free of disaster
You get nothing but the best first-in-class with a fresh property you've always wanted
While the status of your property and situation may feel difficult, know you have a dedicated team who stands behind you the whole way through.
This is your second chance to rebuild your dreams and we're to hold your hand the whole way through.
It's our mission to deliver a seamless experience when you choose to work with a 911 Restoration owner regardless of the disaster.
Work with an IICRC-certified team you can trust to put yourself and your property first in class with first-class services.
The Only Fresh Start With Fire Damage Restoration Mobile Has Near you
If you think your property disaster is the end of it all, think again.
We agree flooding, fire, smoke, mold growth, and sewage contamination shows no mercy to its victims. But this experience is actually a blessing in disguise with a Fresh Start.
With our Fresh Start promise, you can finally get ahead of the worries holding you back.
Reliable service with a 45-minute onsite guarantee anytime you call
Same-day service with the reliability you're looking for any time of the year
The nationwide resources and network with invaluable help
We work with all insurance companies to remove the burden
Our team care about you and understands your needs regardless of your situation
Take the step in securing your future with a Fresh Start today with the best fire damage restoration Mobile has near you.
If you're wondering how and where to get started, get in touch by calling 911 Restoration of South Alabama.
We'll be there in the next 45-minutes with your no-obligation property inspection.
Discover your Fresh Start today!
Serving the communities of Daphne, Fairhope, Foley, Mobile and surrounding area.