Same-Day Sewer Backup Mobile Has Near You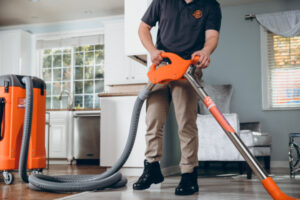 The difference between the best sewer backup Mobile has near you and others is a Fresh Start.
No Mobile or Fairhope property owner should ever have to go through a stinky property disaster they never asked for.
Imagine some of the worst sights and smells.
Foul stench coming from all drains
Toilets that don't flush after doing your business
Dirty water coming out of faucets
Unfortunately, life has its ways of surprising us with bad luck.
But with the many attractions, activities, and sights to see in Mobile, Alabama – why let a dirty sewage backup stop you from enjoying your life?
911 Restoration of South Alabama is a complete disaster restoration company that serves Mobile, Fairhope, and all surrounding areas to deliver you a Fresh Start. Whether you're in need of water damage restoration Daphne FL Mobile, fire damage restoration near Fairhope, or mold removal near Mobile – we specialize in a variety of disaster restoration for peace of mind.
Regardless of your situation, we will get through it together until your property is fresh as it was before.
Know you aren't alone in life and with your property woes. Which is why we put ourselves in your shoes with the utmost understanding and care.
Call 911 Restoration of South Alabama today to put a stop to your black water clean up near Mobile.
Assurance You Can Trust With IICRC-Certified Biohazard Cleaning Services
When choosing your next company that provides sewer backup Mobile has near you, it's important to ensure they carry the right credentials.
Why put yourself and property at risk for even bigger headaches?
At 911 Restoration of South Alabama, there isn't one sewage backup technician we won't send to you who isn't registered with the Institute of Inspection Cleaning and Restoration Certification organization.
Why does an IICRC-certification matter so much?
Well how do you know the company you're working with truthfully means what they sell?
You wouldn't have to worry about that here with our IICRC membership. You get quality work and service nothing short of perfect.
We're licensed, bonded, and insured to protect you and your property of any fails
Our IICRC-certified experts undergo continuous learning to stay on top of the industry
You get the confidence to move forward with your property, worry-free
We offer more than sewer backup near Mobile and Fairhope
Our IICRC-certification opens you up to a nationwide network full of valuable resources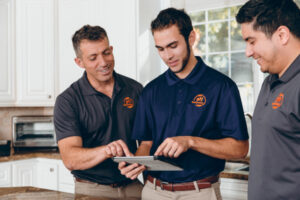 The moment our IICRC-certified property inspector arrives at the scene of damage to your Mobile property, you'll see professionalism and quality at its finest. They'll perform a no-obligation inspection along with using the best tools to get you back on your feet running.
Trained to the highest industry standards, it's time to say goodbye to that sewer backup that's been causing stress on your life.
Work with a certified and caring team that puts you and your property first with biohazard cleaning services Fairhope has near you today.
Get a Fresh Start With Sewer Backup Mobile Has Near You
If you had an option to push the restart button to wipe your sewage backup woes completely, why wouldn't you?
At 911 Restoration of South Alabama, it's our mission to deliver you a life changing experience you never thought you could achieve with a new beginning.
We believe second changes and that life's unfortunate events always have a positive outcome regardless of your situation.
That's why we stand tall behind the Fresh Start Attitude we believe in.
Fixes on your time with 24/7 availability and same-day service anytime
Reliability with a 45-minute or less response time after any call
We're locally owned to deliver you the 1:1 caring service you deserve
With work with all insurance companies with direct insurance billing
A compassionate team that always puts you and your needs first
Wondering what's next?
We'll deliver a free and no-obligation property inspection to break down your sewer backup issues with top-ranked professional advice.
Call us 911 restoration owner today to see the Fresh Start difference no other restoration company can match up to deliver sewer backup Mobile has near you.
Serving the communities of Daphne, Fairhope, Foley, Mobile and surrounding area.